About the Team
BILL DWIGHT
CEO AND FOUNDER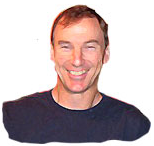 Over a few weekends in 2005, I built a very simple online allowance application for my kids. You can see the full story
here
. In the summer of 2006, I started FamZoo because it was the perfect way to combine and share three of my greatest personal passions: building software, raising children, and promoting the importance of learning from strong role models (like my Mom and Dad!).
SECRET ALTERNATIVE DREAM JOBS
(completely ignoring qualifications)
cartoonist, pro hockey player, or rock star
FAVORITE MOTTO
The pursuit of excellence is worth the effort.
PROFESSIONAL BIO
I've been working in software and Internet related businesses for over 20 years since graduating from Princeton in 1984. I was lucky enough to start my career as a summer intern at the famous Xerox PARC research center. I went on to develop software for a couple of startups: one attempted to build a relational database appliance and another built expert systems tools. I landed at Oracle Corporation in 1990 where I spent 13 years in roles ranging from software developer to VP of Product Development for Application Development Tools. I also led the engineering efforts for two Internet startups: NetGravity (ultimately purchased by Doubleclick and then Google) and Elance. I founded FamZoo in 2006.
Click on the LinkedIn button below to see a more detailed professional profile.